Revolutionizing Localization with AI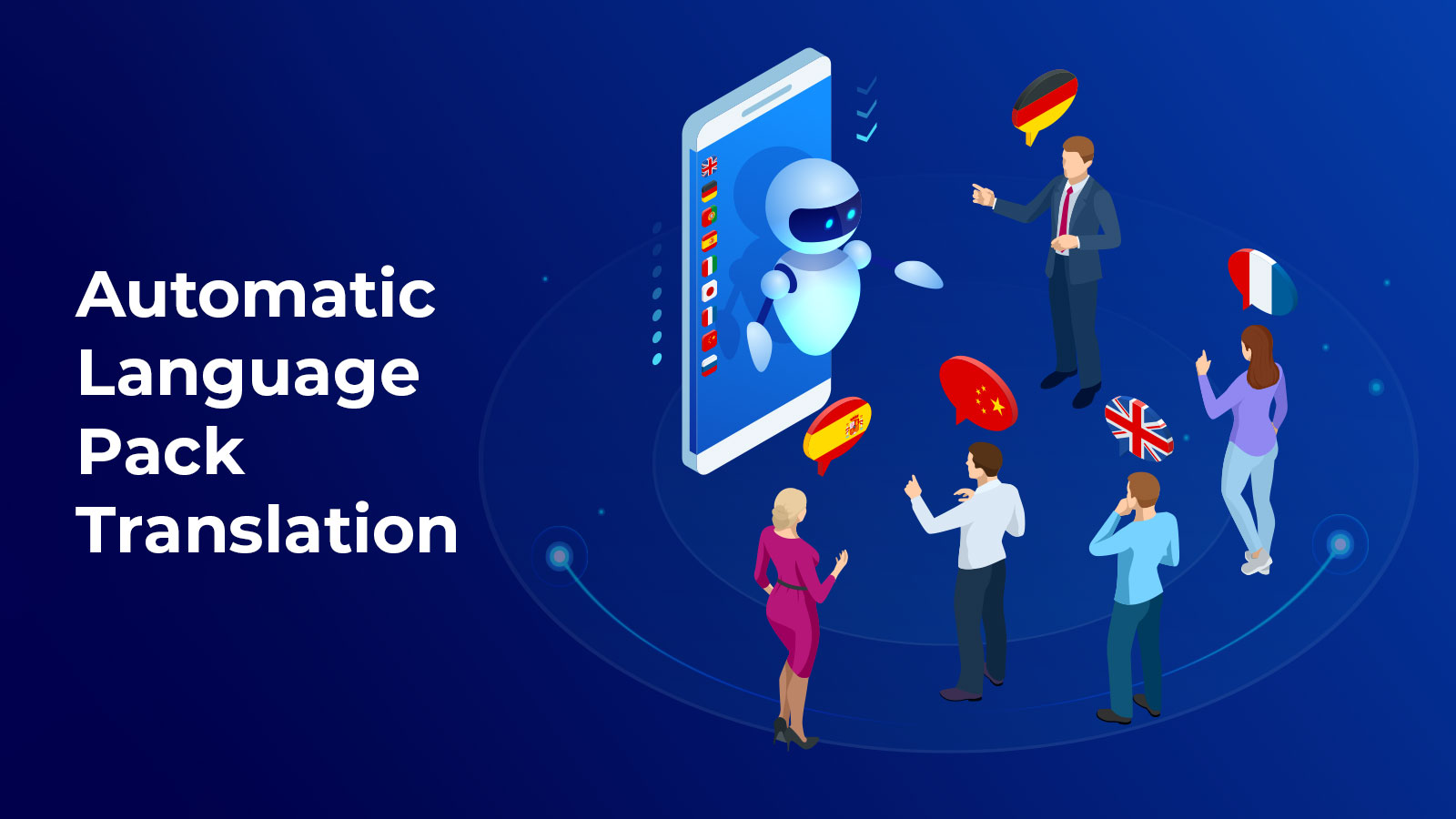 To be a truly global business today, your software should effectively communicate across linguistic barriers and reach an international audience, and localization plays a significant role in achieving that.
As part of our commitment to enhancing enterprise UI with AI, Isomorphic Software has taken localization to the next level with our new automatic language pack translation for SmartClient and SmartGWT.
Through the use of AI, we've now made localization so much easier and also opened doors to broader horizons with new locales, such as Hindi, Punjabi, and Thai.
So what does this mean for SmartClient and SmartGWT users?
We can't wait for you to find out more!
The Power of Language Packs
SmartClient and SmartGWT have many built-in messages that cover various aspects of the UI – things like menu item titles for built-in menus and error messages for built-in validators. To localize your UI, you load a "language pack" that has translations of all of these built-in messages.
With our language pack translation system, these built-in messages were effortlessly translated into different languages, letting the UI cater to diverse audiences around the globe.
You want your UI to appear in a different language? No worries! Just load the language pack for that language (containing all those built-in messages), and voila, it takes care of the rest.
The Future of Localization: Automatic AI-Powered Translation System
Much like other progressive organizations, we have always relied on the collective wisdom and linguistic skills of our user community to refine and enhance our language packs, maintained at weblate. Our user base, armed with native knowledge of various languages, has been instrumental in shaping this repository.
Building on the success of our crowdsourcing efforts, we are excited to introduce a groundbreaking advancement to our language pack translation process – the seamless integration of automatic AI translations.
Here's how it works: when a developer adds a new message to the framework, our AI system automatically translates that message for all of our supported locales, complementing our existing user-contributed translations. You get automatic multilingual language support – without any manual intervention whatsoever. Pretty amazing, right?
New Locales Alert: Hello Hindi, Punjabi, and Thai!
Thanks to the power of our new AI-powered translation system, we are also expanding our language support to include several new locales, including:
Hindi (new)
Punjabi (new)
Thai (new)
Other supported locale include:
English
Arabic
Bashkir
Bengali (India)
Bosnian
Bulgarian
Chinese (Simplified)
Chinese (Traditional)
Cree
Croatian
Czech
Danish
Dutch
English (Canada)
English (United Kingdom)
English (United States)
Finnish
French
French (Canada)
French (Switzerland)
German
German (Switzerland)
Greek
Hindi
Hungarian
Indonesian
Italian
Japanese
Korean
Norwegian Bokmål
Polish
Portuguese
Portuguese (Brazil)
Punjabi
Romanian
Russian
Serbian
Serbian (Latin)
Slovak
Slovenian
Spanish
Swedish
Thai
Turkish
Ukrainian
Urdu (India)
The introduction of these new languages not only expands our reach to more users across the globe but also indicates our commitment to enhancing our UIs with the advancements in Artificial Intelligence.
Final Thoughts
We understand that localization is not just about language – it's about building bridges of communication with users across the globe.
Whether you're a developer looking to go global with your application or an end-user who appreciates a localized interface, our new translation system, powered by the latest advancements in AI, ensures that no built-in message gets lost in translation.
As we continue to innovate and expand the reach of SmartClient and SmartGWT, we invite our users to join us in this exciting journey. Together, let's usher in a new era of global communication through automated AI powered-language packs.