Advanced charting and cubes in a phone
Of course, you'd probably want to use the mobile-specific version.  But it's nice to know the full version is there too.
The stacked area chart is dynamically generated inside mobile Safari using HTML5, based on a cube dataset being loaded on demand from the server.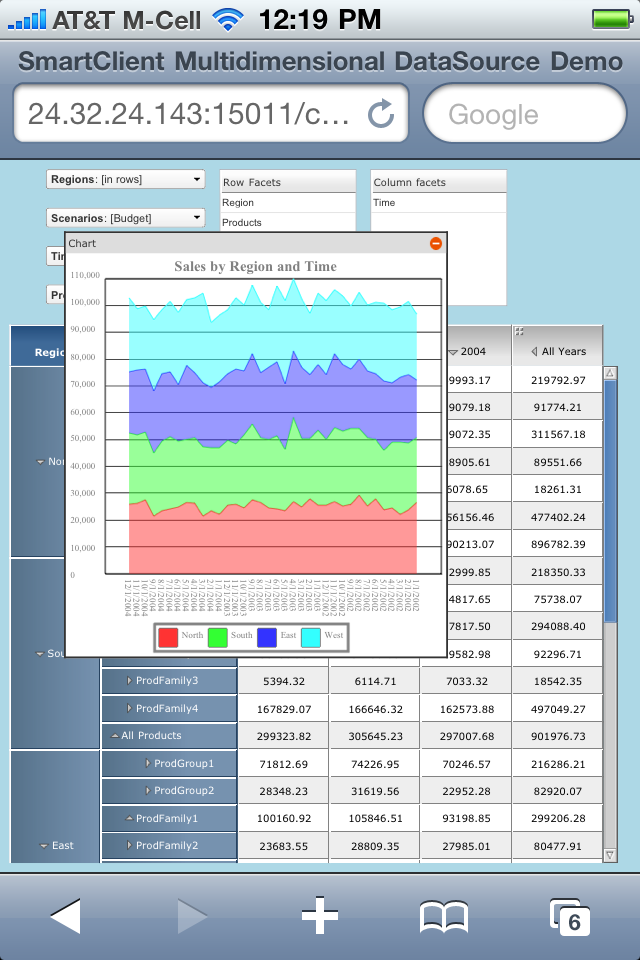 The same charting component works for desktop browsers. In IE, it uses VML for rendering and looks identical.